PhoneSpy can steal important data, obtain the full list of installed apps, record audio, and video in real-time, extract device information, and even grant remote access to the device. In 23 apps, malware that spies on Android devices have been discovered. This Android malware, known as PhoneSpy, has been active in the US and Korean markets. One ray of hope is that none of the infected apps were available on Google Play.
PhoneSpy can steal critical data such as images, call logs, contacts, and messages, as well as get the full list of installed apps, record audio and video in real-time "The app has the ability to uninstall any user-installed applications, including mobile security apps." The malicious actors have real-time access to the device's precise location, all without the victim's knowledge. "The spyware also allows the threat actor to use phishing pages to harvest Facebook, Instagram, Google, and Kakao Talk credentials," the agency said in a statement.
To stay safe from such malware, users should never install apps from untrusted sources on their phones. In addition, never click on links or download attachments sent in suspicious emails or messages.
Airzero Sec is at the cutting edge of security technology, supporting you in conquering the most complex security challenges. If you have any questions, please contact us.
Email:[email protected]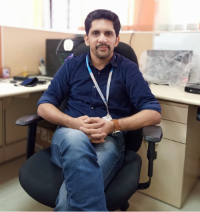 Author - Johnson Augustine
Ethical Hacker and Data Security Researcher
Founder: Airo Global Software Inc
LinkedIn Profile: www.linkedin.com/in/johnsontaugustine/